When:
2018-10-28T00:00:00-04:00
2018-10-29T00:00:00-04:00
Where:
Mexico City
Mexico
Contact:
Victoria Hoffman
305-632-8339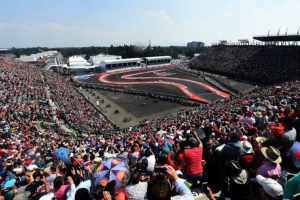 As the name suggests, the history of Mexico's Autodromo Hermanos Rodriguez is interwoven with that of brothers Ricardo and Pedro Rodriguez. It was the former's emergence in 1961, driving for Ferrari aged just 19, that provided the spark, prompting the decision to build a 5-kilometre circuit in the public Magdalena Mixhuca park in the east of Mexico City. And it was the latter's success later that decade which helped build an incredibly fervent home support for the event.
The facility was comprehensively upgraded, with the entire track resurfaced for the occasion and changes made to a number of corners including Peraltada. The event was a huge hit with drivers and fans alike, proving that Mexico still has a very strong appetite for all things F1.
Interested in this event? Contact us!