When:
November 11, 2018
all-day
2018-11-11T00:00:00-05:00
2018-11-12T00:00:00-05:00
Contact:
Victoria Hoffman
305-632-8339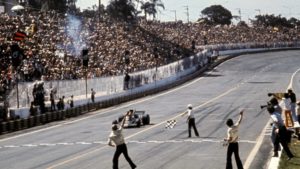 The track became a lucky charm for local racers, with Fittipaldi and Carlos Pace taking the spoils of victory in the 1970s. Interlagos was the scene of Pace's first and only Formula One triumph, and following his death in a plane crash the circuit was renamed in his honour.
In 1978 the Grand Prix moved to Rio, but in 1979 Interlagos got its race back. By 1981, however, Rio had retaken the Grand Prix, Sao Paulo's slums being at odds with the glamorous image Formula One wanted to portray. When a $15m redevelopment programme was agreed in the heyday of Ayrton Senna, a Sao Paulo local, the race finally switched back to Interlagos.
And there it has stayed. Since Senna's death there has been no Brazilian world champion, but the passion of the Brazilian fans keeps the sport coming back every year.
Interested in this event? Contact us!