When:
September 19, 2018 @ 8:00 am – September 25, 2018 @ 5:00 pm
2018-09-19T08:00:00-04:00
2018-09-25T17:00:00-04:00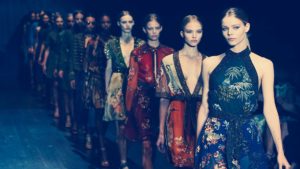 During Milan Fashion Week, the city's cobblestoned streets turn into veritable catwalks, filled with VIPs and fashion lovers from all over the globe. And fashion shows go on pretty much non-stop, so there's plenty of chance to get up close and personal with your favorite designers.
Milan fashion week including more than 40 shows each season transforms the city into a touristic hob by simply creating various venues for the shows selecting the most elegant and influential palaces to become the stage for design.
Milan Fashion Week, is part of the global "Big Four fashion weeks", the others being Paris Fashion Week, London Fashion Week and New York Fashion Week.[1][2] The schedule begins with New York, followed by London, and then Milan, and ending with Paris.
Interested in this event? Contact us!