When:
2018-11-04T00:00:00-04:00
2018-11-05T00:00:00-05:00
Contact:
Victoria Hoffman
305-632-8339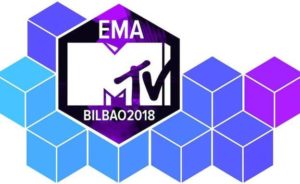 The 25th anniversary of the MTV EMA will be held in Bilbao! 
The 25th edition of the MTV EMA will take place in Bilbao on November 4 at the Bilbao Exibition Center (BEC), to enjoy a night of prizes and front-line performances in one of the most impressive music events on the planet. The EMAs are as much for the fans as for their favorite artists. It is the fans who decide the winners of the night by voting their favorite artists the weeks before the show. From Brazil to Seoul, fans from all over the world can not only follow, but be part of the different initiatives of the EMAs through Social Networks, livestreams, visiting the EMA website, downloading their app and of course, to through MTV TV.
Interested in this event? Contact us!