When:
January 20, 2020 – January 23, 2020
all-day
2020-01-20T00:00:00-05:00
2020-01-24T00:00:00-05:00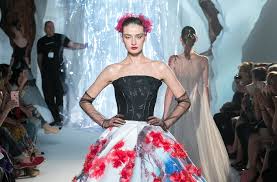 The Federation coordinates and enhances Paris Fashion Week and its offshoots each year. At the earliest stages, the Federation liaises with the other capitals, such as Milan, London and New York, and the other shows in order to guarantee international coherence and to remain a true development lever to serve brands. The Federation provides logistical support to member and guest brands by negotiating showrooms, SACEM fees early on, and can, depending on the brand's profile, offer financial support for shows (DEFI).
At the interface between houses and medias, the Federation draws up and transmits the list of accredited journalists and photographers each season. This list, which is available only to those brands present on the official calendar, constitutes an essential database for sending invitations to the different events. The Federation also accompanies journalists in their follow-up of collections and provides them with content that is essential for analysing the week in its entirety. Serving the 800 professional buyers, 2000 journalists and 400 photographers, the Federation sets up a dedicated workspace, the Paris Fashion Week Center. This information centre draws on a range of partners in order to facilitate and enhance everyone's stay in Paris. The Federation gives impetus to these services according to needs and with the support of partners and of those registered in order to foster an expertise and innovation dynamic.
Interested in this event? Contact us!