When:
April 18, 2018 @ 3:08 pm
2018-04-18T15:08:00-07:00
2018-04-18T22:23:00-07:00
Contact:
Victoria Hoffman
3056328339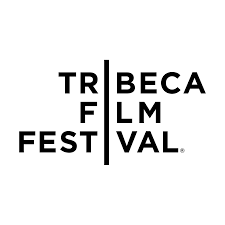 The 2018 Festival is set to build on the momentum from last year's edition, which not only saw record setting attendance numbers from recent years, but also the highest percentage of film sales to distributors. The 2017 line-up made major cultural headlines from reunions like The Godfather and Reservoir Dogs; to Tribeca Immersive's critically acclaimed Virtual Arcade and Storyscapes programming, which showcased the latest in VR and installations that explored the intersection of storytelling and technology; to the N.O.W. (New Online Work) section's showcase of digital storytellers. For the second year, the Tribeca X Award celebrated the best in branded storytelling from artist-brand collaborations.
Tribeca Talks®' Directors Series and Storytellers brought luminaries such as Barbra Streisand, Alejandro González Iñárritu, Bruce Springsteen, and Tom Hanks together for once-in-a-lifetime conversations. Tribeca TV world premiered new series including Emmy® nominees The Handmaid's Tale and Genius, in addition to introducing audiences to new shows such as The Sinner and debuting the latest seasons of fan favorites like Unbreakable Kimmy Schmidt. The inaugural Tribeca Games Festival premiered to sold-out crowds with the first-ever crowd play of Marvel's Guardians of the Galaxy: The Telltale Series, Episode 1, a concert with British electronic producer and multi-instrumentalist Mura Masa, and keynotes with some of the top game creators, including legendary creator Hideo Kojima.
"Following a banner year that saw record high submissions across all of our festival programs, it's clear there is more exciting work being created in more different ways and on more different platforms than ever before," said Tribeca Director of Programming Cara Cusumano. "Withoutabox is the perfect partner to help further our film submissions and we eagerly look forward to seeing what our endlessly surprising creators bring us in 2018."
"Withoutabox is home to the top filmmakers and film festivals in the world, and our mission is to provide filmmakers with unparalleled opportunities to share their projects with a global audience," said Matt Kumin, Head of Withoutabox, IMDbPro and Box Office Mojo. "The Tribeca Film Festival is one of the most important festivals in the world and we are thrilled they have selected Withoutabox to be their exclusive third party film submissions service beginning with the highly anticipated 2018 film festival."