When:
2018-11-08T00:00:00-05:00
2018-11-09T00:00:00-05:00
Contact:
Victoria Hoffman
305-632-8339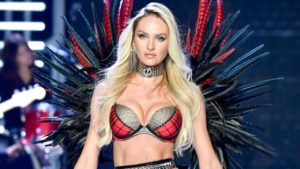 Every year, the Victoria's Secret show brings its famous bejewelled Angels together for what is consistently a glittery catwalk extravaganza. It's the most-watched fashion event of the year (800 million tune in annually) with around $12 million (about £9.2 million) spent on putting the spectacle together – a huge figure considering most catwalk shows cost an estimated $1million (about £700,000).
The show is a lavish event with elaborate costumed lingerie, varying music by leading entertainers, and set designaccording to the different themes running within the show. The show attracts hundreds of celebrities and entertainers, with special performers and acts every year. Each year, twenty to forty of the world's top fashion models are selected to perform in the fashion show. In a typical year, this includes about a half dozen women under contract to the company,[1] known as Victoria's Secret Angels, who help publicize the event.
Package options include backstage access the day before and after party day of.
Interested in this event? Contact us!