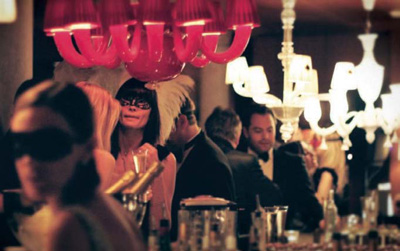 George Clooney might not know this yet, but he'll be walking me down the aisle….oops….I've been planning so many weddings lately….I mean Red Carpet at the 70th annual Venice Film Festival in my Herve L. Leroux dress. Quite the scene we shall make – the eternal bachelor with the glamorous Miami event planner. While this might not be a normal reality, it is certainly a luxury travel experience I can arrange for a client though I must admit I really think I would look good standing next to Mr. Clooney. With the space thriller "Gravity" starring George Clooney and Sandra Bullock set to open this year's biennale, there is certain to be strong star wattage throughout this historic city.
I'd suggest creating your own film festival party and I could elaborate on some fun ideas for décor such as gondolas, bridges and quaint circular tables with red checkered cloth and wooden chairs, but why bother when a visitor can attend the real thing? The festival which runs from August 28 – September 7 offers various packages to attend the movies or the actual gala premiere. With a multitude of show times and two seating options, avid movie buffs can watch the movie and see their favorite movie stars. Of course this does not include access to the special VIP events occurring during the festival which typically range from Vanity Fair and Armani to the Weinstein party.
In terms of hotel accommodations I suggest the Cipriani Hotel and the boutique Palazzina G – both favorites of the jet set and movie stars throughout the year. For those on a smaller budget there are some very nice three star accommodations such as Antico Doge or the four star hotel Palace Bonveccgiati.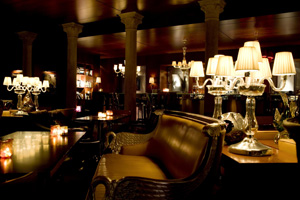 While I must say I am using the film festival as an excuse to travel, I am really going to Venice to absorb its rich history and delicious cuisine. A trip to Venice includes gastronomy lessons at five star hotels or in medieval castles and progressive dinners situated throughout historic Venetian locations. For those seeking more thrills I suggest exotic Ferrari car drives throughout the countryside or participating in a race circuit. Other ideas include historic private special access tours via gondola or helicopter around the islands.
To engage with the Venetians I recommend local classes in the traditional artisan of glassblowing, mosaic tile making, and customized masks. You can even learn how to steer a gondola. While immersing myself in the Hollywood experience, I contemplate about returning for one of the most prestigious glamorous masquerade balls that Venice is known for. So if I'm really honest with myself while I may want Giorgio Armani to provide me with a personal shopping tour of Venice, I'm leaning towards having a mask and ball gown tailor made for me. Regardless, you'll find this event planner looking for Clooney in Venice. If you decide to join me, I'll be providing Krug champagne and one of a kind luxury travel experiences to Venice – not just a city of love, but a city of diverse cultural happenings.