It's not who you know, but who you are.  Started more than ten years ago, Art Basel Miami has become the mecca of glamour, chic parties, luxury brands, beautiful people…and….what is the one thing I am forgetting?  Oh, yes, that's the right – the real purpose of attending …art!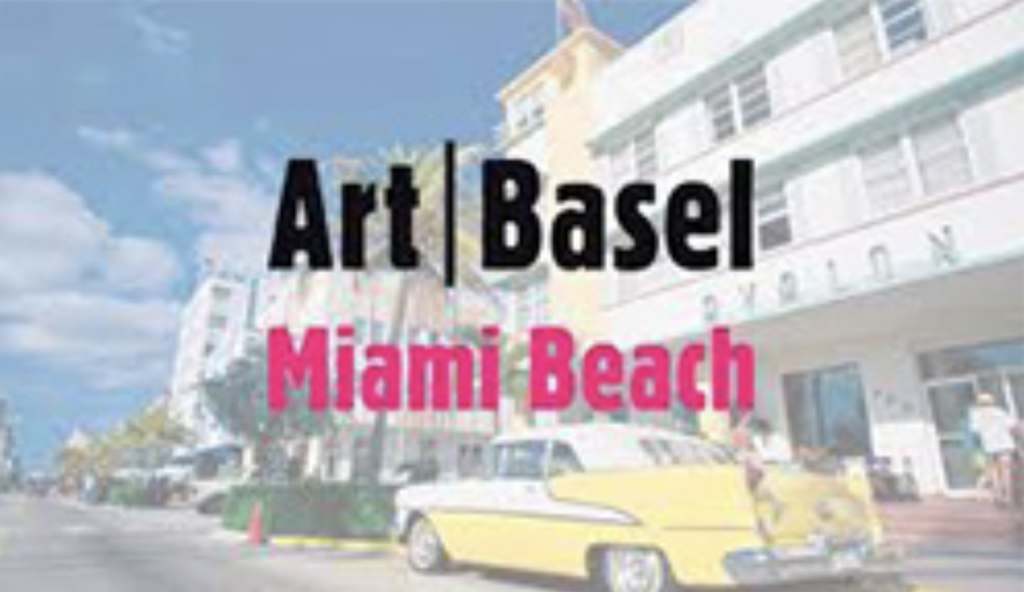 Deemed as THE PLACE to be by both domestic and international visitors alike, Art Basel boasts enormous volumes of people attending this phenomenon – known as THE contemporary art show of North America.  No longer just promoting Western artists, Art Basel Miami is showcasing artists from Latin America –  creating fairs within the fair.  The shows are generally fantastic providing visitors a chance to appreciate contemporary art for hours at a time while sipping wine and enjoying people gazing.  It's not farfetched to bump elbows with Michael Eisner,  Jeff Koons, Martha Stewart or Lenny Kravitz.
Not to be outdone, other A list fairs such as Design Miami, Scope and Art Miami have sprung up and followed suit.  Their festivities include a plethora of VIP openings, seminars, and cocktail parties which enable luxury brands ranging from Maserati to Audi to Cartier to join the frenzy, launch products and engage VIP consumers.
As if this isn't enough to keep your calendar packed, the museums also provide their own VIP opening nights and festivities for the week.  Some of the more intimate parties are headlined with celebrity artists such as Damien Hirst or musical artists such as Lady Gaga, Kanye West and Marc Anthony.
The most significant companies who bolster the temperature of Art Basel Miami  are the private wealth institutions.  Each company strives to create Art Basel hospitality programs for their clientele including strategic partnerships with other luxury brands to enhance their affluent database.  The best way of course to go about this intense and detailed client hospitality program is to hire a Miami based event company such as Concierge & Events by Victoria to develop a one of a kind unique art experience catered to your crowd.
So really the question is – how does one get into the VIP parties?  First and foremost, is the person google-able?   Ah there it is – nothing like social media to make you or break you. Who is most likely to get in:  a serious well-respected art collector, princess, sultan, movie star or CEO.  People who spend heavily on the particular brand hosting the event.  If you are a guest at hotel where a party is occurring, you will have a very good chance of gaining admittance.  Who is most likely not getting in: moochers and wannabes.  Trust me folks, the event organizers know who to look out for.  Recommendations:  Guest lists are more lenient later in the week.  This is when all the art collectors have already left and therefore, allow visitors a time to enjoy some of the other parties.
What to know what are the happening hot spots and events for Art Basel Miami?
Ready to start your next adventure!?