It's time to see the most incredible UNESCO sites in the world.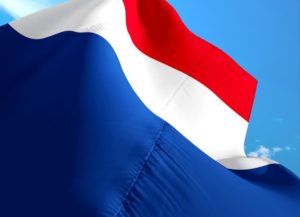 France is a country that is rich in history from its origins in the Gallic period and early Middle Ages to more well-known facts surrounding the High Middle Ages, The French Renaissance, the French Revolution and contemporary day heralding the rise and fall of  the French monarchy and Napoléon Bonaparte.  It offers the ability to embrace historical landmarks ranging from the Eiffel Tower and Notre Dame in Paris to the well-documented D-Day landing beaches in Normandy.  Celebrate inspirational religion in Lourdes known for the appearance of the Virgin Mary and the healing miracles at the Grotto or head to Rouen to learn the inspirational stories and account of the heroic martyr Joan of Arc.
Follow in the marvelous footsteps of the greatest painters the world has ever known ranging from Monet, Renoir, Manet, Matisse, Degas, Cezanne, Poussin and the list is endless.  Visit their homes, studios and any of the numerous chateaus, abbeys, and museums that house their works particularly in Paris and its outskirts, Provence and Burgundy.  Through a network of local vendors and historians there is a gateway to experience VIP privileged and private historic, art and cultural tours via land (trains, private car service), air (helicopter) and sea (chartered yachts).  Doors will open to places that you did not know existed.